About Us
YOUR PARTNER FOR BUSINESS RESEARCH, STRATEGIC ADVICE AND FEASIBILITY STUDIES.
Centauri Research is founded by professionals with over 3 decades of industry experience in the fields of Engineering, Energy, Automotive, Real Estate, Retail and Hospitality sectors . They offer services such as Market research, Advisory, Financial analysis and Due-diligence.
We have supported several Entrepreneurs and Small businesses in their business decisions by providing Market intelligence, advisory on Strategy, operations and financial feasibility studies. We have worked with other consultants to provide a complete solution to the Customer. Our multi-disciplinary and multi-sector experienced team brings a fresh lens to look at the challenges and has a pragmatic problem solving and decision making approach. Having worked on several projects in the middle east and Africa, we learn from our experience and innovate with greater certainty.
About the Founder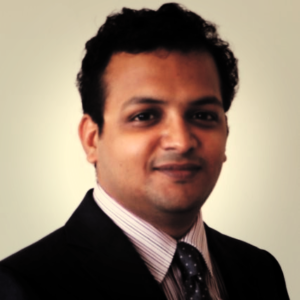 Anjani Duddukuru
Anjani is the Founder of Supplierscave, an online platform for industrial products and services, which has been a part of the Y Combinator startup school, as well as a winner of various regional entrepreneurship awards.

Prior to founding Supplierscave, he was part of teams that executed and commissioned several Energy and Engineering projects. He was part of mega energy constructions projects valued between 200 Mn USD to 1 Billion USD for clients such as ONGC, GSPC, Maersk Oil Qatar, ADMA OPCO, Saudi Aramco.
Anjani has 16 years of experience in Engineering & Construction, Technology industries. He advised several companies on Strategy, Operations, Digital Transformation and Process Optimisation.
He is a public speaker speaking at various technology and industrial forums. He has an engineering degree from National Institute of Technology Karnataka, and an Executive Management degree from S P Jain School of Global Management. He is supported by several industry experts in the fields of Energy, Engineering, Retail and Hospitality sectors for Market research, Advisory, Financial analysis and Due-diligence.
Testimonials
Maurice Taniform
Centauri Research has been professional and thorough in providing the the right advice on strategy for our venture. Having been through the start-up journey they are quite aware of the tools available in the market for entrepreneurs and startups. Highly recommend them for start-ups .
Founder and CEO at TanToh Enterprises Inc
Los Angeles, California
Shankar Mocherla
I have known the Centauri Team personally and professionally. Prompt and Professional, they have been a great support for our needs and requirements.
Managing Director at Niranta Solutions & Services Pvt Ltd
Bengaluru, Karnataka, India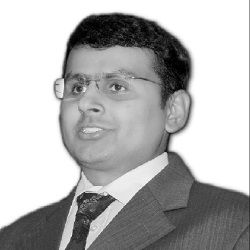 Paras Savla
We worked with Centauri Research for several assignments in the Middle East and Africa. They are professional, trustworthy and reliable partners. The team's diverse background in Engineering, Technology, Retail, Real estate and Finance complemented our expertise and supported us when needed.
Partner at KPB & Associates
India
Dhairya Narayan Jha
The Covid-19 and lockdown that followed had a devastating effect on many businesses. That's when we decided to calibrate and digitise our internal process and systems. We were looking for a consultant who knows about the industry and the process of digitisation. Having worked with Anjani for a long time, I was sure he was the right person. Centauri did a great job in our digital transformation journey.
CEO of Q Steel
Dubai, United Arab Emirates